Industrial Cleaning Chemicals in Qatar
Chemical Is A Form Of Matter That Has A Certain Chemical Composition Possesses Characteristic Properties. Some Examples Are Chemical Elements, Chemical Compounds, Ions Or Alloys. Chemical Products Are Formed As The Chemical Reaction Progresses Toward Chemical Equilibrium At A Certain Reaction Rate, Which Depends On The Reagents And Environmental Conditions.
Chemical And Chemical Products Are Widely Used In Building, Construction And Oil & Gas Industry In Qatar.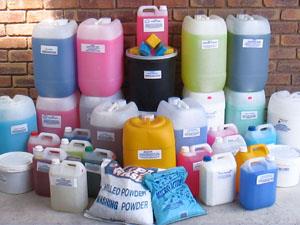 Top 10 Companies in
Industrial Cleaning Chemicals
Al Jabal Trading & Contg Est
Al Masaood Oil Industry Supplies & Svcs Co
Bolts & Tools Center Llc
Chemtech Trading & Contg Wll
Deluxe Trading & Services Wll
Industrial Equipment & Svcs Co ( Iesco )
Ocean Team Qatar Wll
Q Fab ( Qatar Welding & Fabrication Supplies Wll )
Ras Trading & Services Co Wll ( Rastec )
True Value Qatar
Qatar directory (online) have more than 11 companies details for your reference. Please visit here
https://www.qataroilandgasdirectory.com/search-business-activity/industrial-cleaning-chemicals